Manning Claim Services, LLC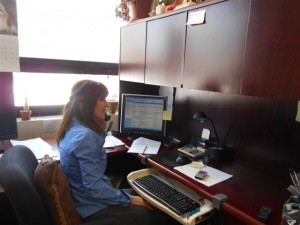 Established in 1979.  Serving the moving & insurance industries for over 36 years in the New York Metropolitan area.
Our expertise in handling transit claims and furniture restoration is nationally recognized.
Manning Claim Services is a "spin-off" of De ja vu Antiques which was a company owned & operated by Dan in Saddle River, NJ.
De ja vu Antiques specialized in early 19th Century American and English furniture. Dan has extensive expertise in this field.
Now located in Midland Park, NJ we have the capability ranging from the servicing of a Llardro restoration to taking in a full overseas container for mold / mildew mitigation and / or general restoration.
Manning Claim Services is a destination repair firm / expeditor for a number of overseas forwarding agents in Europe
and Asia.
Our technicians are highly trained and dedicated to the highest quality restorations. Our services span from in-house / on-site repair to van, water and fire restoration.
Dan Manning currently sits on the board of directors of the Claim Prevention and Procedure Council as Executive Vice President. The CPPC is the main policy and procedure organization for the moving / relocation industries.  The CPPC provides teaching work shops and conventions twice a year attended by most of the claim professionals affiliating with the major van lines and transit related insurance companies in the US.
Our well equipped office is staffed Monday – Friday.
Manning Claim Services, LLC
80 Greenwood Ave.  Units 1 and 4
Midland Park, NJ  07432
PO Box 212
Allendale, NJ  07401
Email:  Claims@ManningClaimServices.com
Phone:  201-612-8670    Fax:  201-612-0672